We are moving! 
For now, we are taking a break from events and open hours to renovate and move into our new space.  Please hang onto books you have to donate and follow us here, on Facebook, or Instagram, or go to our Contact page and sign up for our newsletter for updates.
We'll be back soon!!!
Stay tuned and sign up for updates.
Past Events
Saturday, March 28, 2020
The Book Cycle – 5301 Polk Street, Building 14
9am-4pm
Follow the signs to park and walk.  You'll be entering past the loading dock and up the stairs.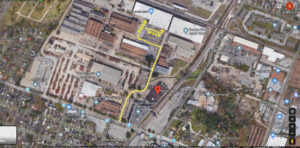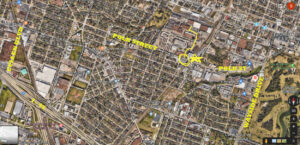 March 7, 2020
The Book Cycle – 5301 Polk Street, Building 14
9am-4pm
March 1, 2020
The Book Cycle – 5301 Polk Street, Building 14
9am-4pm
February 16, 2020
The Book Cycle – 5301 Polk Street, Building 14
9am-4pm
February 1, 2020
The Book Cycle – 5301 Polk Street, Building 14
9am-4pm
January 11, 2020
The Book Cycle – 5301 Polk Street, Building 14
9am-4pm
December 7, 2019
The Book Cycle – 5301 Polk Street
10am-4pm
May 18, 2019
Sawyer Flea – 2313 Edwards Street (Corner of Edwards and Sawyer)
10am-5pm
March 16, 2019
Sawyer Flea – 2313 Edwards Street (Corner of Edwards and Sawyer)
10am-5pm

February 16, 2019
Sawyer Flea – 2313 Edwards Street (Corner of Edwards and Sawyer)
10am-5pm
October 14, 2018
RESCHEDULED
The Book Cycle Solo Event
741 E. 11th Street, 77008
10am – 4pm
Berkshire Hathaway Home Services, Anderson Properties Parking Lot
July 21, 2018
Sawyer Flea summer night market – 2313 Edwards Street (Corner of Edwards and Sawyer)
5pm-10pm
June 16, 2018
Sawyer Flea summer night market – 2313 Edwards Street (Corner of Edwards and Sawyer)
5pm-10pm
May 19, 2018
Sawyer Flea – 2313 Edwards Street (Corner of Edwards and Sawyer)
10am-5pm
April 21, 2018
Sawyer Flea – 2313 Edwards Street (Corner of Edwards and Sawyer)
10am-5pm
March 24, 2018
Heights Kids Day of Music – Love Park (1000 W 12th Street)
10am-2pm
March 17, 2018
Sawyer Flea – 2313 Edwards Street (Corner of Edwards and Sawyer)
10am-5pm
January 20, 2018
Sawyer Flea – 2313 Edwards Street (Corner of Edwards and Sawyer)
10am-5pm
December 16, 2017
Sawyer Flea – 2313 Edwards Street ( Corner of Edwards and Sawyer)
10am-5pm